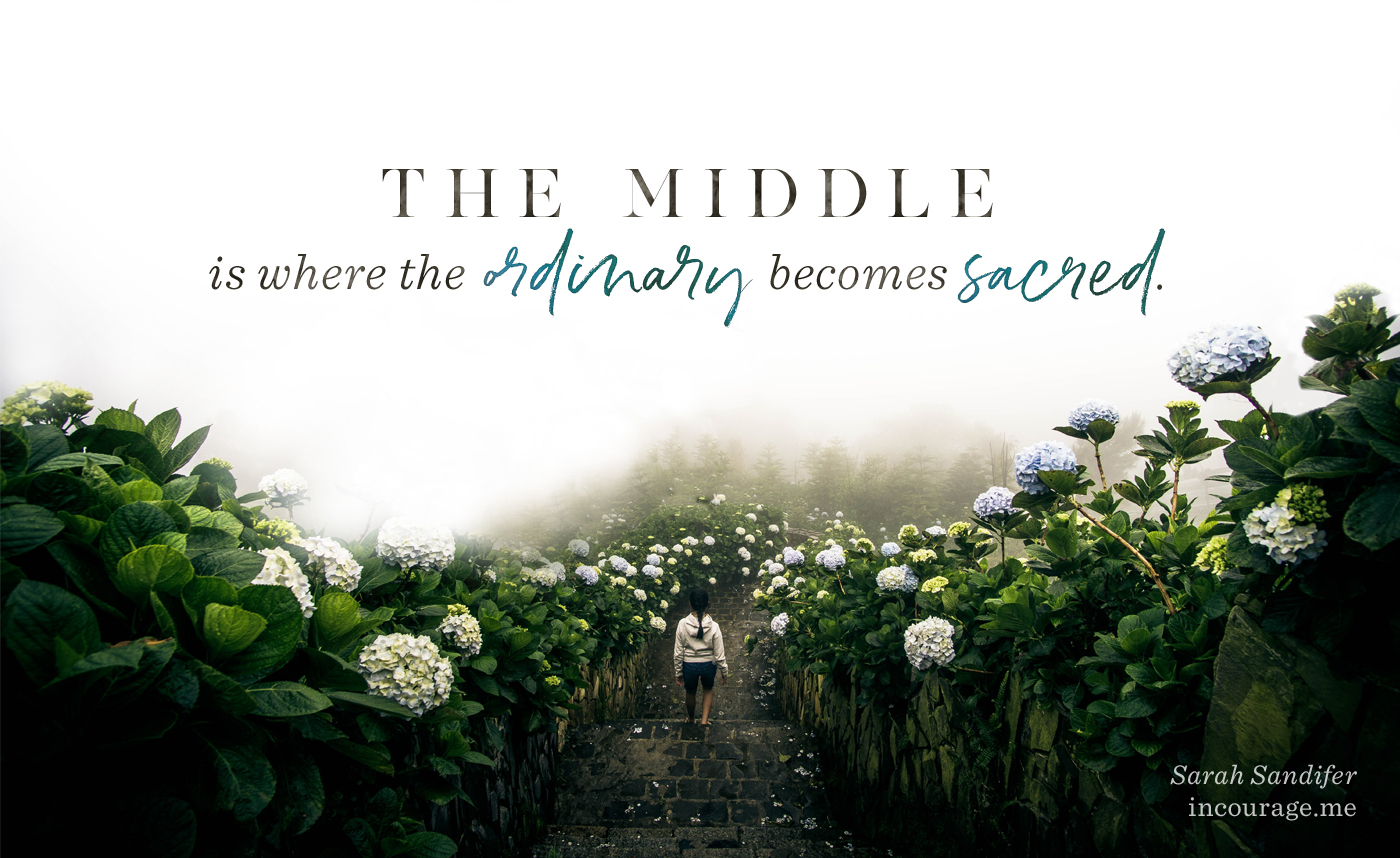 Saturday morning rhythms and we are in the middle of simplifying and downsizing when I come across a sweatshirt, circa 1991.
"LANE. This was my favorite sweatshirt when I was eight. Honest to goodness, I wore it every single day of the third grade."
It occurs to me how many years it has been since I was in the third grade.
I back up to a solid surface, sinking down to the floor as a shocking realization hits: "Um, babe. Do you realize we're coming up on almost thirty years since we were in the third grade? THIRTY."
"Yep."
"Is this actually happening to us? Are we actually getting older together?"
Typical to us, me the emoter, he the stoic, his response is matter-of-fact: "Yep."
And it's true, it's so true.
Our life together has taken any number of twists and turns but we've done it together and I think that's what counts most right now. Somehow both suddenly and slowly, we find ourselves in our mid-30s, in the middle of raising our family, the middle of our life, really.
Some might call our life an adventure, but from where I sit, we're just doing what we can to bring a little more light than was there before we came along. From where I sit, we're just doing what we're supposed to be doing, one foot in front of the other, one day at a time.
It's this one foot in front of the other part that I think about a lot lately- this running of a race, the very ordinary nature of moving forward. As it turns out, it's quite a bit harder than it appears.
I don't think I'm alone in this.
to finish reading this post, click here and join me today at (in)courage
sign up here to receive free notes from incourage, delivered daily to your inbox!