Right now you're scrubbing yogurt from the walls or gathering snacks together to bring to the park or holding a sick baby or doing laundry or trying to squeeze in three errands when you know they only have the capacity for you to do two.
Right now, you're maybe tired and drinking coffee or sneaking chocolate in the pantry or losing your temper and then feeling guilty for yelling.  Right now you feel like you've been running a marathon all day going from drop-offs to groceries to errands to the baby to the toddler back to the baby but never to you.  Right now you feel like the only thing you've accomplished all day was keeping them alive.
Right now you're tired.
You're overwhelmed.
You're lonely.
You're wondering if it's time for him to come home from work already and it's only two in the afternoon.
They still need you though, so back you go- you know that sometimes you can't even pause to rally strength, you know that sometimes you just have to take that next step in front of you whether you're ready or not.
Right now you're wondering how you're going to do this.  You're wondering if you can actually do this- pour yourself out again and again and again this day and the thousand that come after it.
Right now, you're just trying to make it through right now and you can't even handle the reminders that "One day you will miss this," because although you're very aware that it could, indeed, be true- that doesn't help you right now.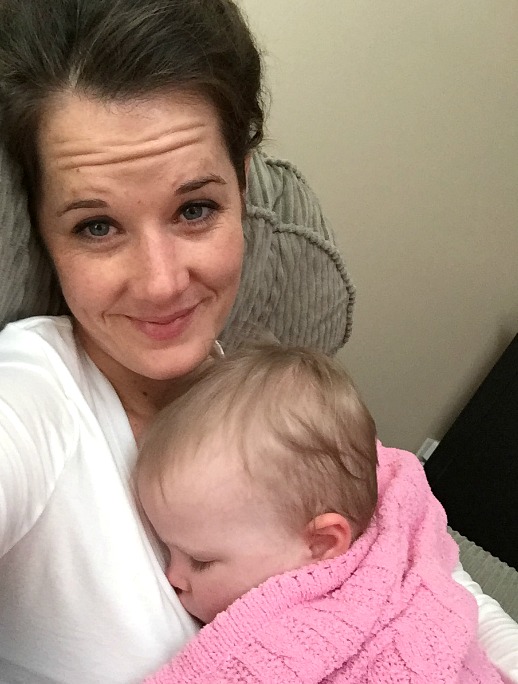 But see, even now, in the midst of spilled Cheerio's, you need to know something: You are doing a good job.
Oh, I know you doubt me and point to the unruly three-year-old who just colored all over the table as Evidence A, but you know what? She's three. That's kind of a crazy year for everyone.  Or maybe your toddler still isn't sleeping through the night even though you've read all the books and tried all the strategies?  That doesn't mean you're a bad mom.  He will turn out just fine and so will you.  Give yourself some grace.
Mama, keep doing what you're doing- you know what that looks like? It looks like getting up in the middle of the night when someone needs you, it looks like pouring yourself a cup of coffee in the morning only to have to reheat it one hour later because you never got a chance to drink it, it looks like picking up legos and changing one thousand diapers and taking the slow walk around the block and stopping to blow the dandelions.  It looks like changing more diapers and drinking more coffee and reading more books on the floor and taking twenty minutes to just get out the door because they don't want to wear shoes.
Mama with littles? Know what that looks like?  It looks a lot like love.
Here's the thing about love: It gives and gives even when it seems hopeless.  It moves toward when it might be more convenient to move away.  Love looks like the day in, day out, everyday ordinary when you put their needs above your own, their life above your own.
And so mama? You, my dear, are doing a good job.  You are doing a good job because you are doing the gritty work of love.      
This is a holy and sacred work and it's hard but what better way to teach them their worth than by showing them I will give myself again and again and again for you? Your work matters because you are showing them what love looks like and that is always worthwhile- every single time.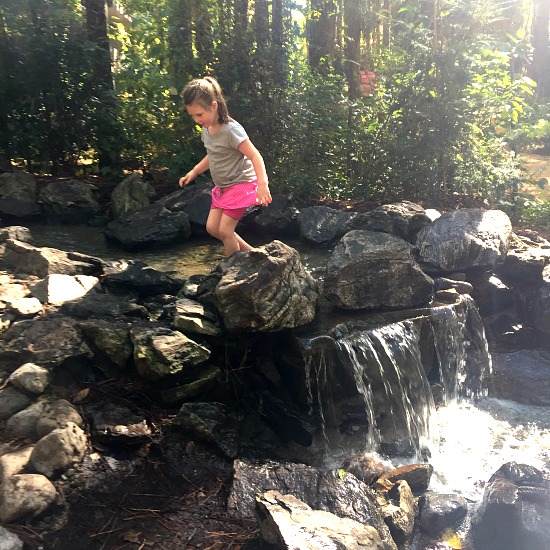 Mama, this season will eventually pass, as all of them do, and you will see for yourself that it does, indeed, get better.  You will begin to reclaim yourself, you will begin to feel human again, and you will maybe even sleep through the night once more.
But right now? You have my permission to not enjoy every unending minute because this season is hard and tiring, there's no way around it.
However, as you do this gritty work of love something amazing happens: You are the one that learns how loved you are.
Just as you are, smeared makeup, still wearing last nights yoga pants, in that terrible moment right after you yelled at your kids.  With the spaghetti sauce caked onto the kitchen floor, at the B- birthday party you threw, despite the "no" RSVP to the PTA meeting with your impatience and grumpiness and exhaustion leaking out sideways.
And this, my dear, is how we drench these hard, ordinary mothering moments in significance because we finally learn that we are loved in all of our barely-keeping-it-together-glory.  As we soak that in, we are then able to love as God loves us: again and again and again.  When we finally accept that we are loved just as we are, we can then see God's presence right next to us even as we scrub yogurt off the kitchen walls and we see that this mundane work matters, because he is right there with us in it.
Mama, rest assured it does get better.
But until then, remember you are loved and have grace with yourself.
Even right now.
xo