Hello, love.
I am so glad you're here.  Breathe in deep, there's room for you here.
Listen, I've spent my life chasing the abundant life, thinking it was always around the next corner, so imagine how surprised I was when I learned it was actually already here, right now?
See, I'm a girl with deep Colorado roots, but married a guy who has a thirst for adventure, transforming the way I thought my life would go. This adventurous life then transformed me more deeply into who I am as I learned to discover the abundant life everywhere and in everything no matter what we faced.
The trick? Chase love, walk in love, love + love + love.
Here's what I've found: The hard road and the good life can coexist. I think that as we learn to live well and walk in love, no matter what, we discover that abundant life we've been looking for all along, right there in the most unexpected of places.
Also?
I have a feeling I'm not the only one with a restless soul.
And so friend, I am so glad you're here.
Let's chase love together and discover this good life within our own actual, sometimes hard life.
xo.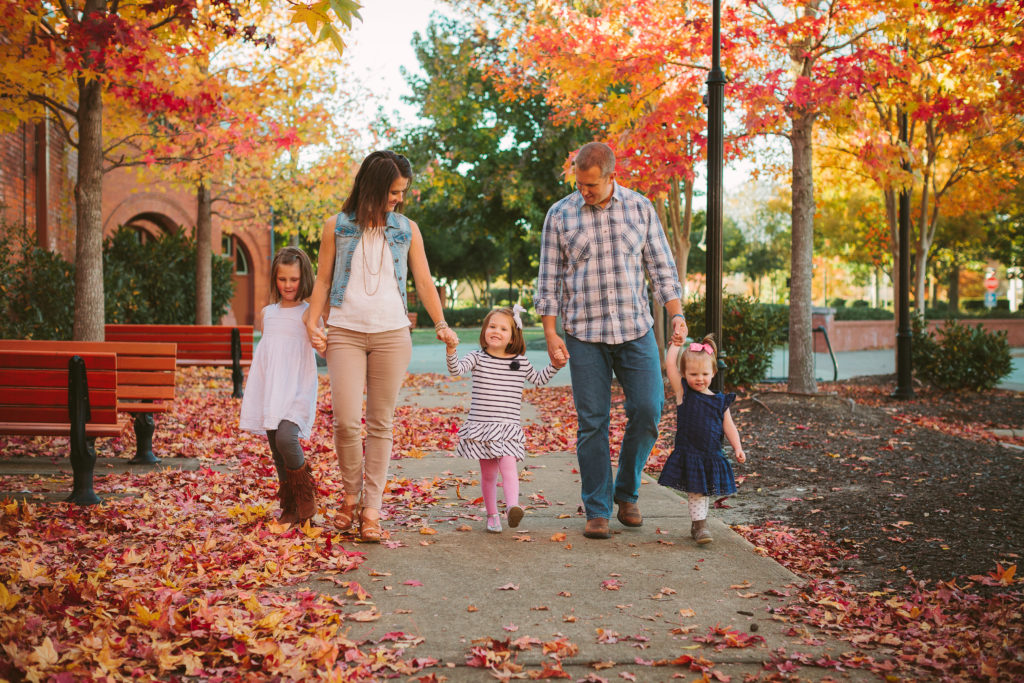 For a little more about the girl behind the blog, here ya go:
I'm Sarah- mama to 3 darling and feisty girls and wife to the boy that I fell in love with when I was 18 years old.
I love coffee.  Really, I do.  I have tried to kick the caffeine addiction, but the love is too great.  Gas station coffee, diner, Starbucks, it is all the same to me.
I am an ENFP- big dreams, big passions, big risk-taking, big possibilities in this world, love people big, love to be involved in many things… but "the details of everyday life are seen as trivial drudgery." hah!  Maybe that's why I'm so terrible at the dishes and laundry but am completely game to dream up a new project to tackle!
I drive a minivan.  I swore I never would, but they are just too darn convenient.  We give her the slow-clap sometimes, we love her so dearly.
I am a die hard Denver Broncos fan.  Born and raised, cheered for them since I was a babe.
I don't really love candy, but if you give me any combination of dark chocolate and caramel, you might as well have my heart.
I am an old soul.  My dad once told me I was born in the wrong decade and I took it as the highest of compliments.  Frank Sinatra, Ella Fitzgerald, Louis Armstrong, and Etta James are all I ever listen to.
I love the mountains.  Rock climbing, backpacking, hiking, strolling with a 2-year-old through the dirt of a trail… any combination of the above makes my soul sing.
I'm a military wife.  In our early marriage, we did the Army Ranger thing but now my husband serves as an Army Chaplain.  Love it.
And last but very most importantly~ I love Jesus.  Completely, with my everything, and would be flat on my face without his grace and strength and hope and promise.
SO GLAD that you're here.  I hope you find a safe space here as we all become more fully who we are.
xoxoxo
~Sarah
if you would like to get in touch with me, I would LOVE to hear from you.  please send me an email to
SarahSandiferWrites {at} gmail.com
//
{PHOTOGRAPHY DONE BY THE TALENTED AMY LACINA PHOTOGRAPHY}