2017, please, have mercy on us.
2017, please, be kind.
See, we're still a little tender from the previous three-hundred-and-sixty-five days.  See, our last go-round did some damage on our hearts, so you must understand, we have some scars that might require extra tending to.
I think it was the constancy, truth be told.  We had barely regained our footing from one hard moment, one tragedy, one bad phone call, when we had to brace for the next incoming heartache.  It was a lot, we are tired.
And Lord Have Mercy, we're ready for you, New Year.  We're ready for the new opportunities, the new us, so we welcome you.  We welcome the relief and the fresh start and the hopeful resolutions that only some of us will keep but we all make anyway because we have a soft spot for the grace in new beginnings.  We welcome the blank slate before us that gets these heavy days behind us.
We're ready for Our Best Life Now, to Lose Those Stubborn Last Ten Pounds, to Organize All of the Things, to Become Better and Thinner and More Informed and Have Fewer Bad Habits and Be More Well Rested and Frugal and Happy (!).
We have the fresh groceries, the new planners, the workout-buddies, the accountability partners, the systems in place that all-but-guarantee success.  Bring it on, 2017. 
But see, in the midst of the resolutions that just might actually get us closer to living our best life is a wrinkle in the plot.  We know, because of our years of experience with your predecessors, 2017, that as much as we try to keep it all together, there are some things that will happen that we just won't be able to control.
At some point, things are going to get a little wonky on us.  At some point, we know that things will go fine, until, of course, they don't; that we will be happy until, of course, we are sad.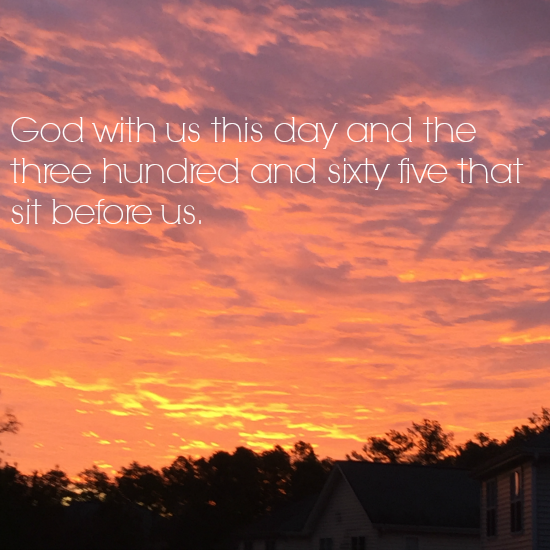 Right now we're all ramped up from resolutions and sugar detoxes and new planners, but lest we be blindsided if things unravel on us, alongside the words of the year and resolutions to Never Eat Sugar Again, may we resolve something else: We will remember who really holds it all together, no matter if things seem to come apart.
Try as I might, my efforts to hold things together are exhausting and I gladly release that burden to the one who can.  We resolve to turn our eyes to Jesus instead of a new fad, a new diet, a new system.  We resolve to remember who is our true guide, our refuge, our steady foothold.  When we chase after the heart of God, we remind ourselves that we also chase grace and mercy and patience and kindness and self-control and peace and love and joy.  What better way to become our best self than to bring those forth? 
We resolve to remember that we are not a Number on a Scale or a Disorganized Mess or Always Late, but that we are the hope-ers, the do-ers, the mothers and dreamers and sisters and mentors.  We are the creatives, the list-makers, the resolvers and the world-changers.  We are the servers and the grace-believers and the beauty-seekers and we are the image-bearers of the Christ.
And so 2017, as we enter into the newness of a year, no matter what, we're going to keep taking the next brave step in love because above all else, love.
If things go wonky and we don't lose those 5 pounds or if we don't wake up at 5:00am for longer than 6 days or we don't keep the systems set in place to give us our Best Year Yet, may we remember our true identity doesn't rest in those things.
In a year of busyness and unknown and all of the things, we resolve to find restoration in our daily moments with our daily people.  We will open our eyes to the restoration that comes from the slow walk to the mailbox holding the toddler's hand, collecting acorns along the way.  We resolve to be restored when we notice our reflection in the mirror and quiet the stormy thoughts inside and instead believe nothing is a mistake and everything is beautiful, including ourselves.  We will let ourselves be restored as we find our own daily/weekly/monthly rhythm instead of trying to keep up and please others and say yeses that really should be no's.
Yes, 2017, come what may, we resolve to be restored.  We hold you lightly and confidently and in hope that you, indeed, will be the year where we more deeply become who we are meant to be, but that it will only happen as we daily, nightly, remember who really gives us strength, who really conducts the symphony of hope that steadily pulses underneath each moment, each day.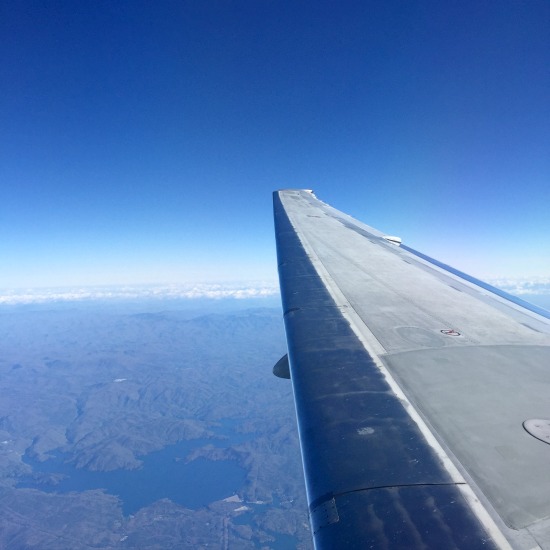 It won't be because of a fad, or a planner, or a diet trick that Will Really Work.  It will be because in all of our moments, big and small, mundane and grand, daily and extraordinary, we remember whose image we bear, who holds it all together, and who says that every inch of it matters.
God with us, God before us, God beside us, God around us, this day, and the three hundred and sixty five that sit ahead.
xo